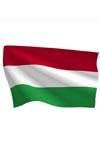 F1 Hungarian Grand Prix 2018
Price from $ 126.20
Formula 1 Grand Prix in Mogyoród around 20 km. from Budapest, Hungary, is still the only F1 race in Eastern Europe. Tickets for F1 Grand Prix in Mogyoród, Budapest can be purchased online here!

The Grand Prix at Hungaroring will take place Sunday!

Friday and Saturday, from morning and during the evening different time races, qualifying races and training will take place!

On our site you can buy tickets for all 3 days That means tickets for all races, qualifying races and training and the F1 Grand Prix on Sunday.

Or you can just buy tickets that apply ONLY on Sundays, which covers all events on Sunday.

See more here: HUNGARORING , where you can see all stands, sections and seats!

Useful Information:
- After you have completed your booking a confirmation and a voucher / e-ticket will be sent to your e-mail address. Please print both and bring a copy on your journey.

- Your original race tickets will be delivered to your address with UPS. Later in the booking process you will be asked to state the address you like your tickets to be shipped to. It is very important that the shipping address information you provide during the booking process is 100% accurate, because we do not check them. Delivery of the tickets is solely based on the information you provide us!
- If you book later than one month before the race weekend, tickets may not send to you by UPS, instead you will receive an exchange voucher by e-mail. You need to print this voucher, and bring a copy to the venue/track, where you exchange the voucher to the original race tickets! However you still need to write down your shipping address later in the booking process, in case we have time to ship the tickets to you by UPS.
- The prices you find here are incl. booking fee to the race organizer, our local agent and us plus shipping cost of the tickets by UPS to your address.
- The track is 4.38 km long, and the race is 70 laps long, giving a total distance of approx. 307 km.
- Lap record is held by M. Schumacher and is 1 min. and 19 sec. and was set in 2004.
On request Tickets

Our local supplier needs to confirm availability for this performance. This should not take more than 24 hours
Read more
F1 Hungarian Grand Prix 2018 Info
F1 Hungarian Grand Prix 2018
Hungaroring,
2146 Mogyoród
Hungary
Info
F1 Hungarian Grand Prix 2018

Directions
Directions




View map